Say Yes To The Dress Wedding
Read this article to see some lovely wedding photos!
About the author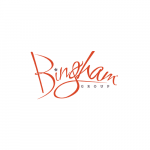 The Bingham Group
We are a full service advertising and marketing agency that's been in business since 1989. Our team handles everything from web development, graphic design, and videography to digital marketing and advertising as well as the production of Monroe Life, Farragut Life, and McMinn Life magazines.